Find the Right Plan with our Price Estimator
10% OFF on Yearly Subscription
All price in USD.
(Do-It-Yourself: Snack, Entree, Full Course, Customer Self Ordering)
Snack
Free
Start using an effective POS at no cost
Free includes
all of these great features:
eMenu
Ordering
Quick Order
Billing & Receipt
Ability to upgrade anytime
Support: Online
Entrée
$9.90/mth
Suitable for small cafe and food kiosk
Entrée includes
everything in Free and:
User Management: Up to 4 users
Advance Billing
Multi Payment Type
Daily Sales Report
Auto Email Sales Report
Remote Report & Analysis
Additional Devices ($5 per)
Support: Priority Email
Full Course
$39.90/mth
Suitable for full fledged
restaurants / cafes / bars
Full Course includes
ALL in Entrée and:
User Management: Unlimited
Customer Display
Kitchen Display (Progress)
Inventory
Website Menu
Shift Report
Additional Devices ($4 per)
Support: Premium
Customer Self Ordering
$89.90/mth
Suitable for restaurant/cafe/bar with Regular Menu
Self Ordering includes
everything in Full Course and:
On the Device Self Ordering
Licensing for 6 Devices
Additional Devices ($4 per)
Support: Premium
FoodZaps Simple Yet Powerful Features
Getting Started With FoodZaps
We have built FoodZaps so that anyone around the World can get started with just 4 simple steps. You will not need the assistance of an IT professional or even any formal training to get yourself and your team started on the road to success! Our team is here to guide you along the way when you need advice. Get ready to upgrade your management experience and start making more money with the help of FoodZaps features.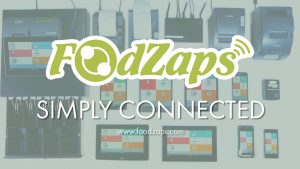 Frequently Asked Questions (FAQs)
How does the free trial work?
Try all of FoodZaps' features for free until you are ready to subscribe. No credit card required. You can also continue to use the free version of FoodZaps after the trial.
How do I activate my account?
When you are ready to activate your account, from the app, go to "Settings", "Plan & Billing", then tap on "Renew/Upgrade". You will be led to our Payment Page.
How does pricing work?
The Entrée and Full Course cater for different business need. You also can opt to pay monthly or annually and renew manually or automatically.
What type of payments do you accept?
Our payments are done through PayPal. If your country does not accept PayPal, you will find a bank account you can make the transfers to on the invoice.
Do I have to sign a long-term contract?
When you choose to activate your account to a paid plan, you pay monthly or yearly (with a discount) and can cancel at any time. There are no commitments and long-term contracts.
Can I change plans?
Absolutely, when you are on automatic renewal, you can choose to upgrade or downgrade your plan and devices any time.