What is a POS system?
A point-of-sale (POS) system is a technology solution that allows businesses to process transactions and manage sales data. Retail stores, restaurants, bars, and other service-based businesses can all benefit from point-of-sale systems. They have several advantages over traditional cash registers, including faster transaction processing, greater inventory management accuracy, and enhanced reporting capabilities.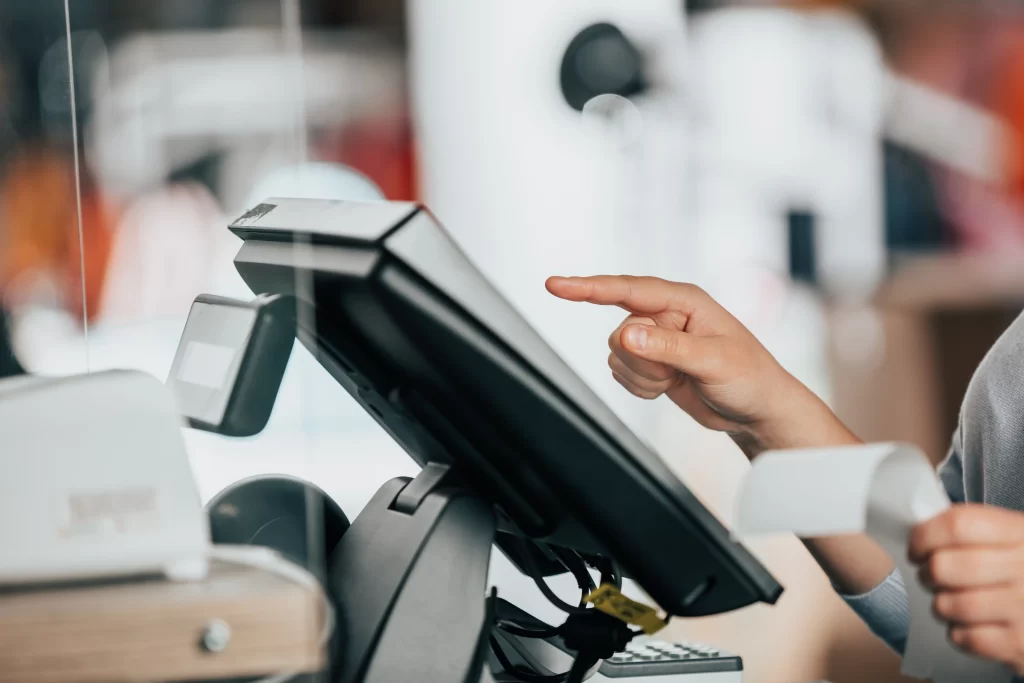 Features of a Restaurant POS system
Restaurant POS systems assist with inventory management, allowing restaurant businesses to track stock levels and automatically reorder items when inventory falls below a certain level. Customer management is another feature that enables companies to gather and examine information on consumer behaviour, such as past purchases and preferences.
Restaurant POS systems can also be integrated with other business tools like payment processors, e-commerce platforms, and accounting software. Restaurants can gain insights into their overall performance, streamline operations, and prevent data entry errors with the aid of this integration.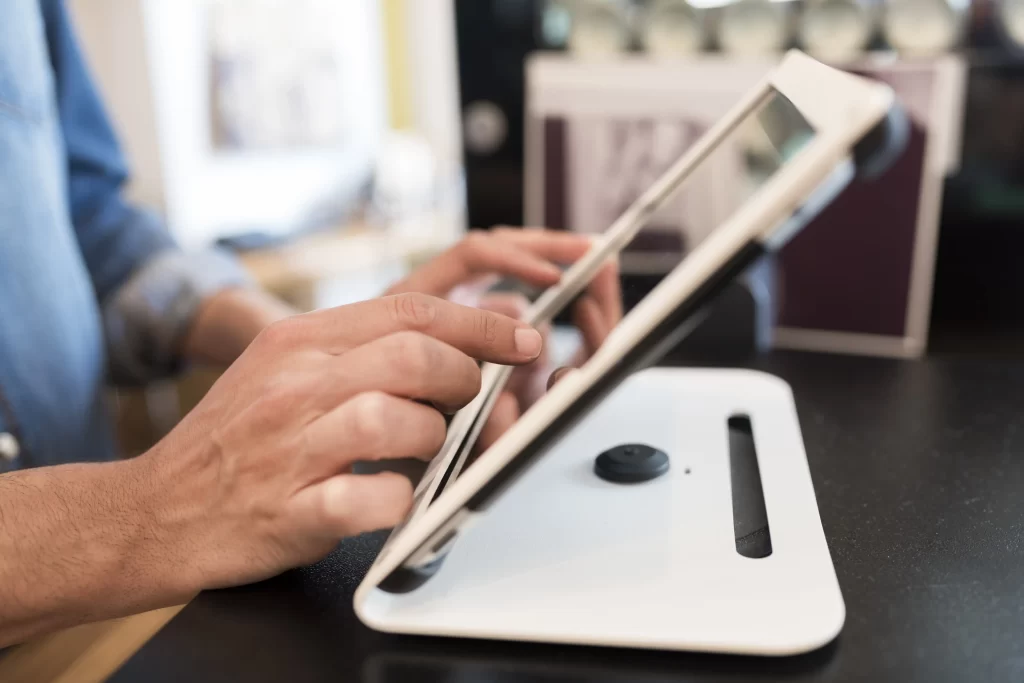 What Should You Look for When Choosing a POS System for Your Restaurant?
Ease of use: A restaurant POS system should be user-friendly, even for staff who may not be tech-savvy. Look for a POS system with an intuitive user interface and straightforward navigation which will help new staff learn the ropes quickly.
Features: Bear in mind the particular requirements of your company and search for a POS system that can meet your needs. For example, a restaurant POS system might require table management and menu customisation features.
Integration: Integration refers to the ability of the POS system to communicate and share data with other business tools that you may already be using. Integration between your POS and accounting software, for instance, can streamline the collection and reporting of sales data. This helps reduce the need for manual data entry.
Security: Protecting customer data and preventing fraud is crucial. Especially with transactions being done through a POS system, there is a lot of sensitive data that needs to be handled. Choose a provider that has robust security measures in place and user access controls to ensure your POS system is secure and your customer data is protected.
Customer support: Find a provider that is willing to offer training and resources to help you maximise the potential of your restaurant ordering system . Your provider should also have a skilled support staff that can quickly diagnose and fix any technical issues should they arise.
Scalability: Your POS system should be able to handle an increase in transaction volume or new locations as your business grows. Consider POS providers' ability to support your growing business when evaluating them. The provider should also be able to handle multiple locations and support your company's growth, including if you expand overseas.
Mobility: Think about the availability of mobile payment options when researching POS providers. Whether payments can be taken on the go with the help of a mobile app or a card reader that syncs with your phone or tablet. This can be an especially important factor for restaurants that operate at events or pop-up shops.
Smart Restaurant Ordering System with FoodZaps
Based in Singapore, FoodZaps has won multiple awards for its innovative technology and offering smart restaurant ordering system for more than 200 food and beverage establishments locally and over 100,000 internationally. FoodZaps provides a variety of self-service digital and online ordering options, such as QR code ordering system as well as inventory and employee management functions, report analytics, and more.
Contact FoodZaps at +65 89214028 or via email at sales@foodzaps.com to take your business to the next level.