Are you thinking of how you could increase your restaurant's revenue and get more customers coming in?
Chances are, you're already too busy managing the day-to-day activities and operations of your restaurant business. The reality is that you need to stay on top of your revenue targets every month.
Special occasions can be the usual birthdays & holidays, but you can also create events and make them a unique attraction for your customers.
1. Promotions – To Exist Or To Create
Promotions are a great way to give your customers an incentive to come to your restaurant.
Who doesn't like promotions?
Promotions shouldn't necessarily mean a meal discount; it could be a unique offering that your restaurant will pass on to their customers during a particularly special occasion.
For example, hosting a Mothers' Day promotion could feature exciting activities and competitions with some giveaways to all the mothers that come to your restaurant.
For other types of promotions, if you are like me, then you probably tired of the overdone promotions like "Ladies' Night" or "2-4-1" etc.
Creating an interest for a certain night can depend on a few factors – team, location, timing, need, and Buzz to name a few.
A friend of mine had once managed to organize a brilliant monthly event back in Cambodia. He created a Tapas Night in an upscale hotel. What was special about it is that he was offering unlimited buffet along with a glass of wine for a very reasonable price and a DJ playing some trendy tunes.
To ensure there was a Buzz, he invited key members of the Media and had an enticing Facebook campaign to top off the communication. What was brilliant about it though was this – he made this affordable affair on the last Thursday of every month… right before payday! He made the most of a night where people would usually stay in waiting for the next paycheck.
Your goal is to create hype and excitement around special occasions – which is more appealing than an ordinary restaurant experience.  You will generate more interest from people, and you will sell more.
There are plenty of opportunities if you spend some time looking into your customer's behavior.
2. Conversation – To Listen Or To Talk
A special occasion such as a public holiday already has an open conversation around it.  From the media, offline to online, people are talking about it.
Since there is already a public interest, why not have your restaurant visible to individuals who are already interested? By participating in existing marketing platforms, your restaurant can take advantage of special occasions to sell more.
What publications or event mailing lists are promoting holidays or special events, could your restaurant participate in to reach more people?  Some community websites have "what to do" features for special occasions, and you could consider having your restaurant listed on such platforms to reach more customers.
If you are creating events, getting the right people involved to start the conversation for you is key. We see more and more bloggers around who are happy to play a part in your success.
Combining creativity and value can bring you a long way.
Another friend of mine organized in Mexico held not just cocktail nights. He invited different cocktail bartenders from around the city to face each other off "Lucha Libre"-style. That's it; he did not need to do much more than that for his communication. Needless to say, the event grew in popularity on all sides of the fence.
So whether you join into a conversation or create the next talk-of-the-town, be sure to get yourself in the mix.
3. Gift Cards – To Have or To Hide
Special events are all about giving – giving gifts!  Why not help your customers by making it easy for them to purchase gifts for their loved ones during special occasions?
How awesome would it be to receive a restaurant gift card?  Who doesn't like a free meal out?  Take advantage of special occasions and sell gift cards to your customers. Gift cards are an easy and convenient gift to buy for anyone.
Your restaurant could have branded and beautifully themed gift cards suited to the occasion.  Display your gift cards at your restaurant reception and be sure to upload them to your website for more visibility.
Running a successful Gift Card program can also be turned differently.
You can switch the script on your customers. Rather than trying to push as many as we could, you can decide to make it a secret limited edition.
There was a family-run business that refused to sell their main highlight to everyone. Keeping it only for a select few, they created a huge Buzz around their product.
Without wanting it, in that case, their concept was talked about on the other side of the World. I heard people bragging about how special it was to experience it. The emotional card is part of the experience.
When you get to eat it, that is probably the best gift of all – because it is not available to all…
Running a Special Event program properly can attract a lot of interest. As a restaurant manager, you want a tool that can help you make sense of the data you are getting from it.
Having a POS like FoodZaps allows you to track vouchers/gift cards or can help you create unique menu items easily so that that you can keep track of all the ins-and-outs at a click. Sometimes you have to remove or add some dishes/drinks to the promotion to see some tangible changes.
You need the flexibility to decide what is successful and what is not.
Consider these methods to boost your restaurant revenue during special occasions.  Be sure not to let any special occasion pass without your restaurant taking advantage of it to drive more sales.
I hope we gave you enough to get inspired! Now time for you to make things happen! ☺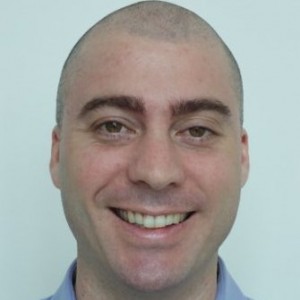 Nicolas Horvath is an international Food & Beverage Manager & Consultant. A graduate of the prestigious Ecole Hoteliere de Lausanne, he has experience at the highest level on 3 continents, managing large teams and multiple venues. Nicolas appreciates the unique challenges that operations face – whether independent or as part of a group. He believes that change is a dynamic process that can never be laid to rest if you want to become great in this business. This is why he is with FoodZaps Technology.
/////////////////////////////////////
FoodZaps is the World's most Dynamic Android POS Solution – Simply Powerful. foodzaps.com
Contact us on assist@foodzaps.com and let us show you how much we care!
Your Free Trial awaits you!